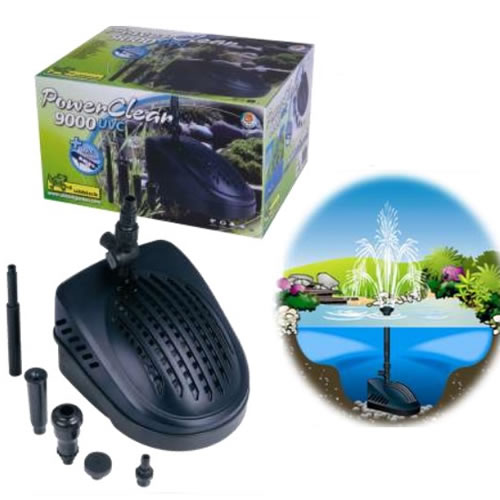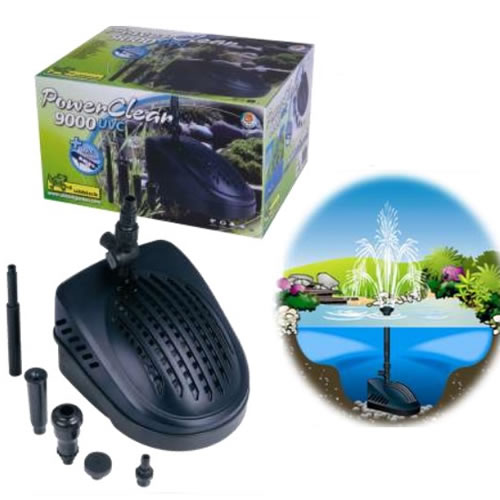 Power Clear 3 in 1 Pond Pumps
Power Clear is a compact fountain pump with integrated UV device & filter function in underwater operation, Power Clear is available in 2 sizes P5000L & P9000L for ponds with a capacity to 9000L. A compact solution, in which the functions of filtering, clearing & umping can be used in one top quality product.
Applications: Water Features, Ponds.
Feature/Benefits: Neat, tidy, compact all in one unit, low wattage – low running costs, contains 4 different filters, 3 year warranty.
Options