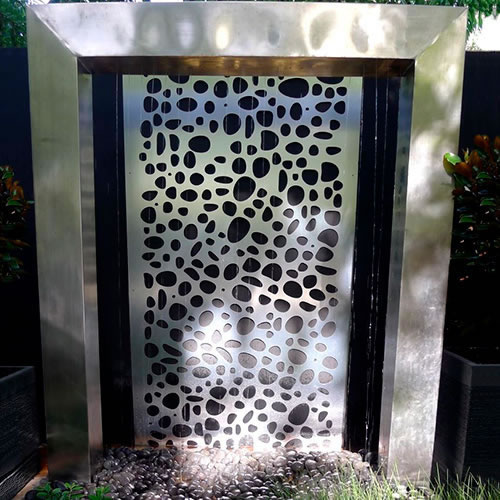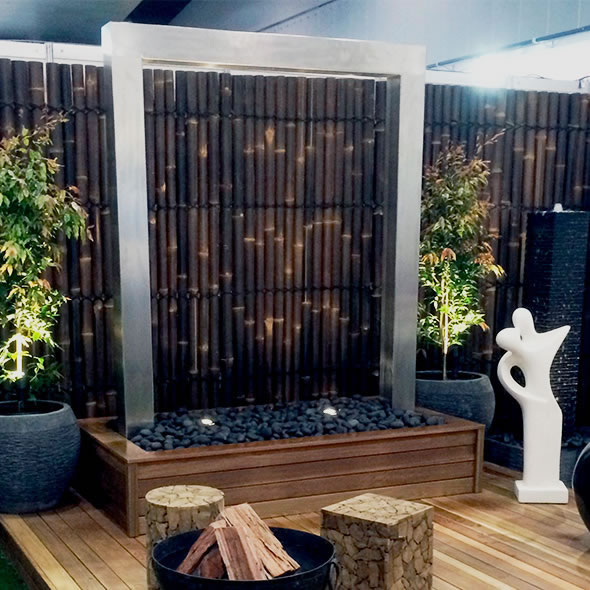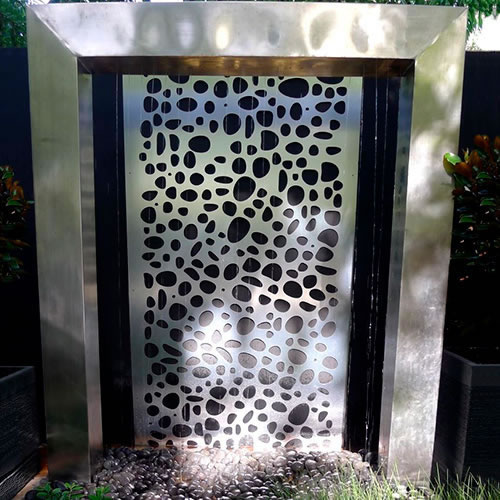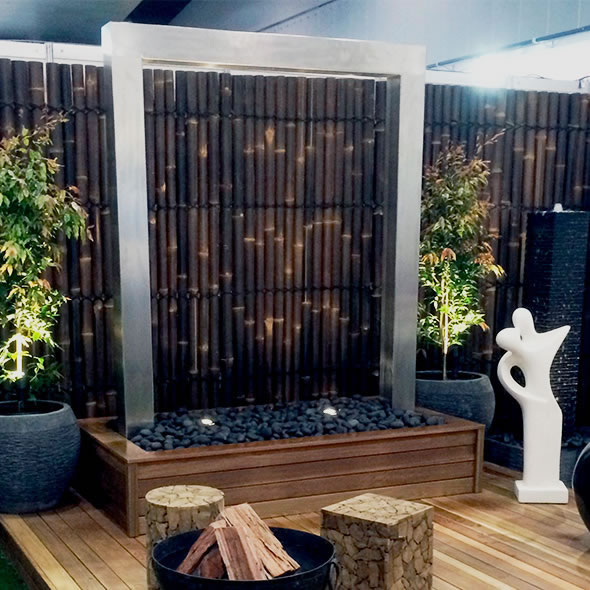 Stainless Steel Rain Shower
The ultimate centrepiece. The Stainless Steel Rain Shower stands 2.0m tall and creates a curtain of wall between its frame. Complete with pond, pump, grate, pebbles and 2 lights + transformer. Flow of pump and be adjusted for full flow curtain or tranquil dripping. This is the pinnacle of water features packages.
Complete with pond, grates, pump, 2 x lights, transformer, pebbles.
Options